The LOOPIPAK
The LoopiPak is an upcycled reusable delivery box. Made from tarpaulins and billboards, it replaces the disposable cardboard box and reduces the environmental impact of packaging 100 times.
How does it work?
Qui me livre mon colis dans une LoopiPak ? Venez voir par ici !
Your retailer fills the LoopiPak with the products you have ordered and gives it to the chosen carrier. To use the LoopiPak, you pay a deposit to your retailer, which you can collect once you have put the box back into the reuse circuit.
Quand vous recevez votre colis, vous serez d'abord étonné par votre emballage de qualité, propre, pratique et unique au monde. Ensuite vous serez évidemment émerveillé par les produits que votre commerçant a soigneusement emballés pour vous.
Après toutes ces bonnes surprises, ravi, vous repliez la LoopiPak pour la renvoyer grâce à l'étiquette de retour qui se trouve dans votre commande. Vous la placez derrière la fenêtre transparente. Suivez les instructions de votre commerçant comme à votre habitude.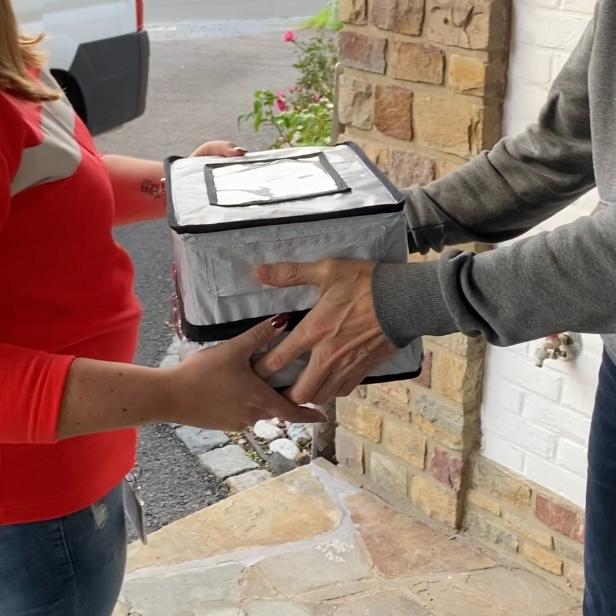 Reuse circuit

Le circuit de réutilisation fait partie intégrante du service de la LoopiPak. Il sert à optimiser son impact positif.
Il consiste en le voyage de la LoopiPak entre le commerce, vous-même et nos entreprises de nettoyage.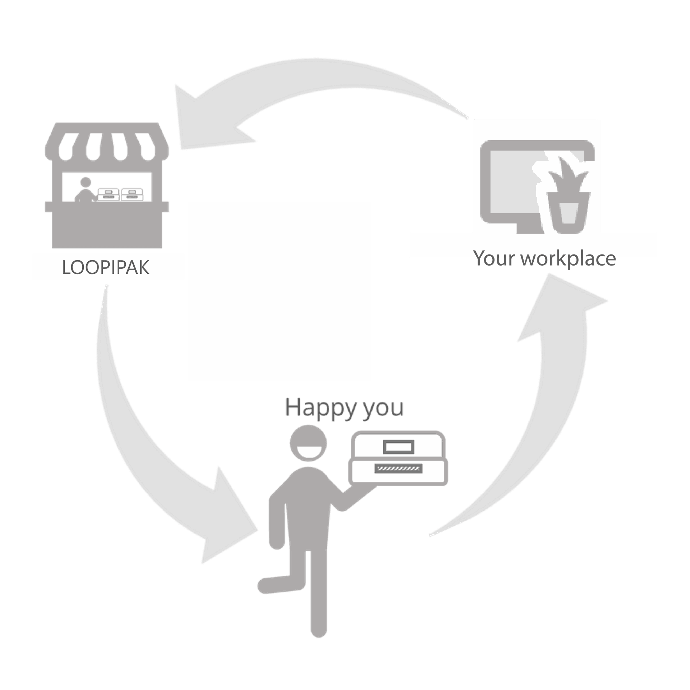 If you want to return products, deposits or cushioning material, the FlexBox makes it easy to do so: either place the flat returnable packaging or cushioning material between the two folded parts of the box, or place the larger products and close the FlexBox as it was when it arrived. Then place the return label behind the transparent window.

Rapportez la LoopiPak dans un point collecte Mondial Relay ou BPost si vous avez un retour à faire au commerçant. Ou dans tout autre point faisant partie de

notre réseau LoopiPak

si elle retourne repliée.
The carrier then takes the FlexBox to one of our cleaning companies (Special Work Companies). As soon as it is scanned, your retailer is informed and you get your deposit back. The FlexBox team cleans the box before putting it back into our circuit. But you don't have to worry about it because at that moment, the loop is already closed!

Si vous retournez des produits, la LoopiPak est d'abord retournée chez votre commerçant selon sa politique de retour.
Si vous avez la moindre question, n'hésitez pas à consulter le FAQ ou bien à nous contacter .
Le principe de la consigne
Afin d'assurer le retour dans le circuit de la LoopiPak, en tant que client, vous déposez une consigne pour son utilisation. Vous la récupérez dès que la LoopiPak est de retour dans le circuit (soit chez votre commerçant, soit en ETA de nettoyage).
Le réseau LoopiPak
Qui me livre mon colis dans une Loopipak ? Venez voir par ici !